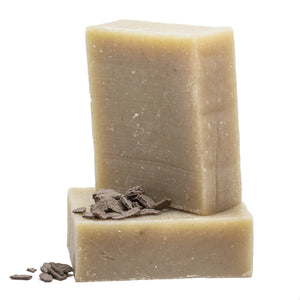 RHASSOUL SHAMPOO BAR
Rhassoul clay is a naturally soapy clay found near the Atlas Mountains in Morocco.
Naturally detoxifying and rich in minerals, it has many uses in skin and hair care. Rhassoul is an essential part of the age-old Hammam ritual, being used as a face mask, skin conditioner, and hair mask and restorer.
Our Rhassoul shampoo bar with Atlas Cedarwood and Petit grain will cleans hair, eliminate frizz, leaving it shiny, full-bodied and soft to the touch.
Cedarwood stimulates the scalp, and floral, herbaceous petit-grain is calming.
This shampoo bar also works well for shampoo build-up.