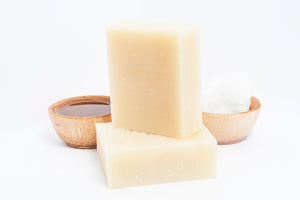 BASIC SHAMPOO
Scent free. A mild and effective cleanser.
This shampoo bar is specially formulated for all hair types and has a very moisturizing lather.
Take this with you on your travels whether its a family vacation or camping/hiking.
It doubles as a body cleanser. 2 in 1

Instructions for use: Lather shampoo bar and apply to wet hair. Rinse thoroughly. Repeat if necessary.
Avoid contact with eyes.