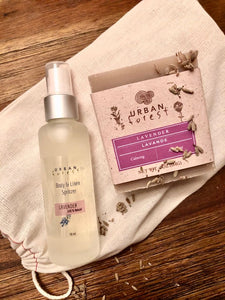 LAVENDER ESSENTIALS I
A herby, floral lavender soap paired with pure lavender floral water in a lovely frosted bottle are the two basic items you never knew you needed. Lavender soap will calm and care for your skin. The lavender water is versatile. Use as a toner, mixed with clay as a face mask, a room spray, or in a bath full of water. 
Packaged in a reusable cotton bag.