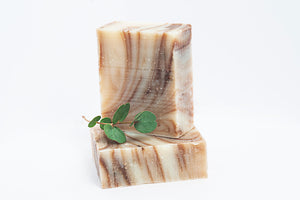 TEA TREE EUCALYPTUS SOAP
This bar of soap will leave you feeling tingly fresh and clean. It combines the fresh and woody aromas of tea tree and eucalyptus. Tea tree is mildly astringent, antiseptic, antibacterial and antiviral while eucalyptus eases muscular pains and will even clear your nose while you take a shower !


TESTIMONIALS:
Jessica Colwell of Rockland, Ontario says: "My daughter has eczema and this is the only thing that works for her"